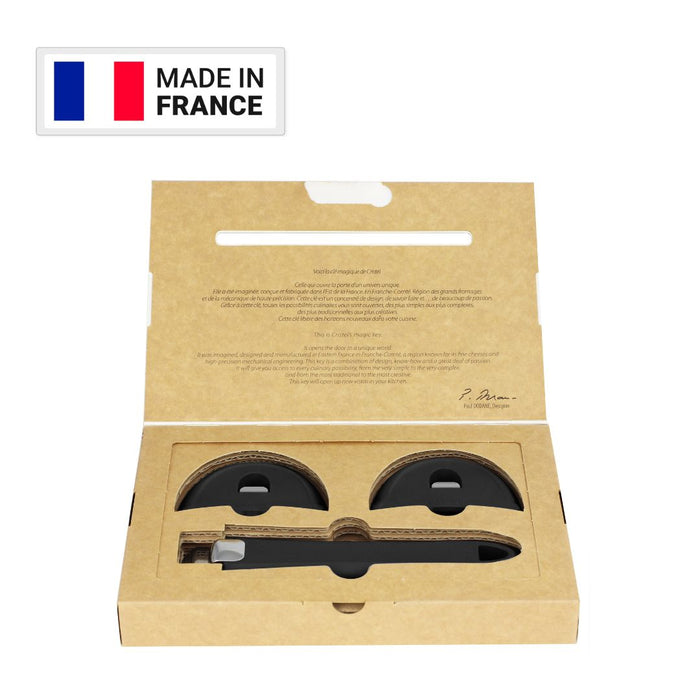 CRISTEL Set of Detachable Handles: 1 Long Handle, 2 Side Handles
Original price
$59.00
-
Original price
$59.00
The latest in CRISTEL detachable handles, Mutine handles are combined with stainless steel cooking utensils from all pots, pans, ... or the lids of the various CRISTEL products.
Made with Thermodur resin (the handle does not melt when in direct contact with the flame) and with a Stainless Steel release mechanism, Mutine removable handles ensure safety and modularity in your kitchen.
The design with taut and sharp lines combines perfectly with the roundness of its ergonomics and offers great comfort in use.
The removable long and side handles are guaranteed for ten years against all manufacturing defects.
Certified Made in France.
Thermo cured resin body
Stainless steel mechanism
Compatible with all our products
Dishwasher safe
Dont go in the oven
Made in France