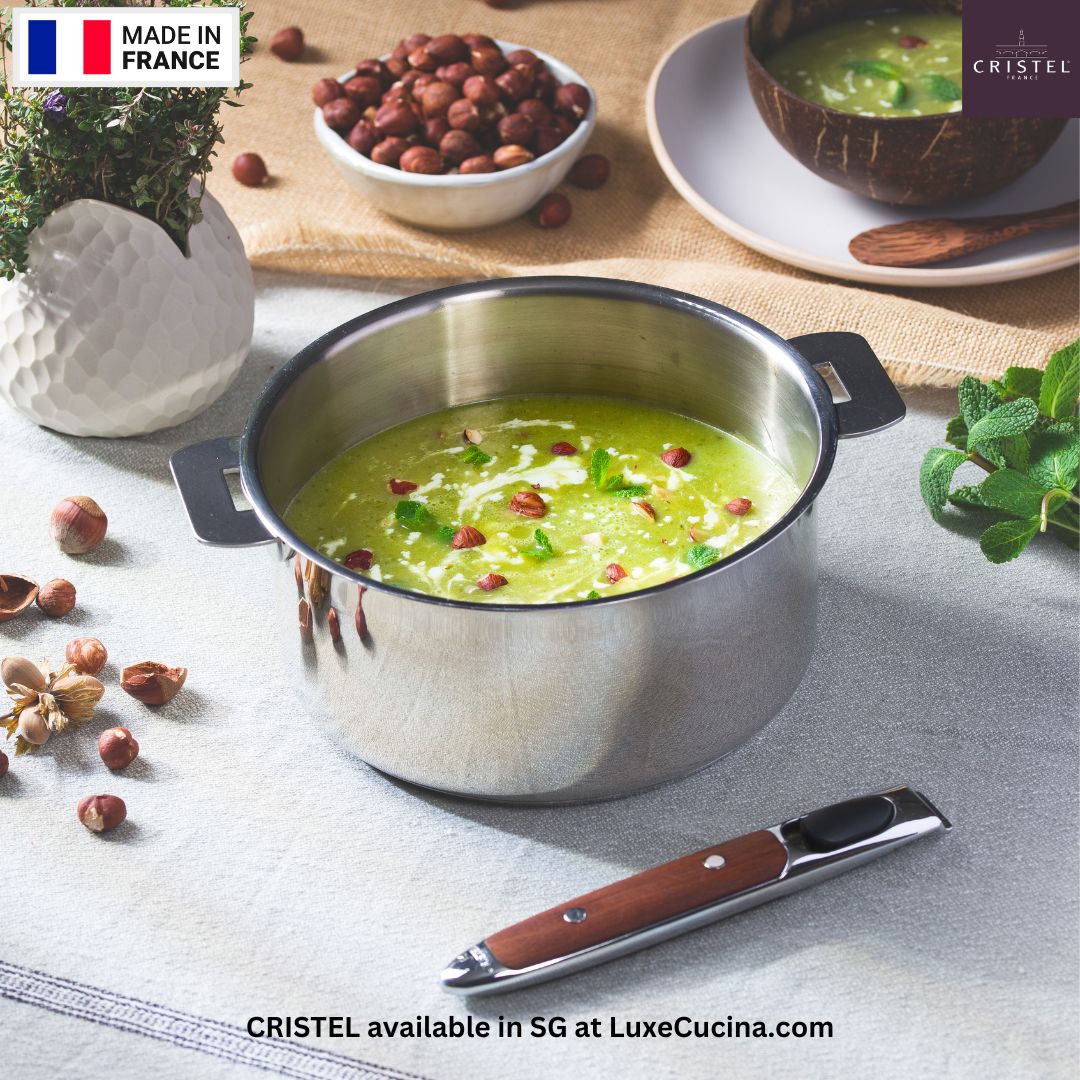 Cucumber and Hazelnut Soup
Immerse yourself in the cool, crisp essence of cucumbers, artfully combined with the delicate nuttiness of hazelnuts. This unique and revitalizing soup offers a symphony of textures and tastes, where the creaminess of blended hazelnuts meets the lightness of cucumber, creating a harmonious balance that awakens the palate. Prepare to be enchanted by this innovative and revitalizing soup, perfect for those seeking a delightful and unexpected culinary adventure.
PREPARATION         COOKING           PEOPLE
5 mins                 15mins                    4
INGREDIENTS:
- 2 cucumbers
- 2 minced garlic cloves
- 1 liter vegetable stock
- 40g crushed hazelnuts
- 20g butter
- Salt pepper

METHOD:
- Wash and cut the cucumbers into rings.
- Heat the pan with the butter over medium heat.
- When the butter becomes foamy, add the garlic and sauté for 1 minute.
- Add the cucumbers and sauté for 3 minutes then pour in the vegetable broth.
- Cook for 15 minutes then blend.
- Season if necessary and enjoy hot, sprinkled with crushed hazelnuts.

Tip: For a creamier soup, add a potato when cooking.
Product Used: CRISTEL Stainless Steel Sauce Pan
Made in France
CRISTEL available in SG at LuxeCucina.com