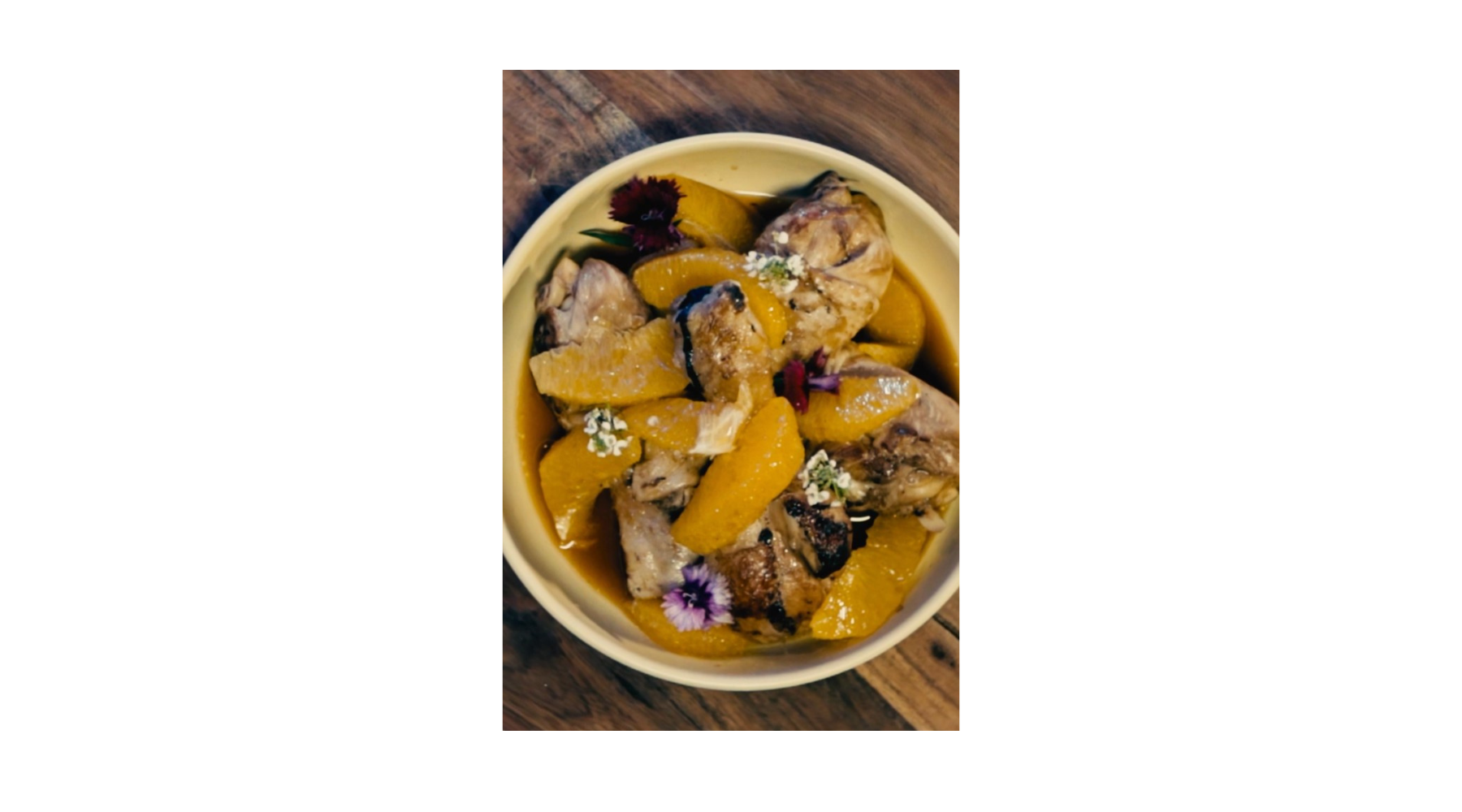 Chicken, Orange and Honey Stir fry
Elevate your taste buds with the delightful fusion of flavors in our Chicken, Orange, and Honey Stir fry. Experience the perfect balance of tender, succulent chicken, vibrant citrusy oranges, and a touch of sweetness from golden honey. This quick and easy recipe is a tantalizing combination of savory and sweet, creating a mouthwatering stir fry that will leave you craving more. 
Watch Video on Instagram
INGREDIENTS:
1 kg chicken drumsticks

10 cl soy sauce

10 cl orange juice

20 g honey

10 g minced ginger

1 orange
METHOD:
1/ In a bowl, combine the soy sauce, orange juice, honey, ginger and marinate the chicken in this mixture for 30 min.
2/ Heat the wok to 2/3 of the maximum power of your stove and test the heat using the 'water drop' technique.
3/ Drain the chicken and brown it in the wok, then pour in the marinade and add 10 cl water.
4/ Cover and cook over medium heat for 15 min, stirring regularly.
5/ Segment the orange and add the segments to the chicken.
Preparation time: 15 min
Cooking time: 20 min
Rest time: 20 min
Serves 4
CRISTEL Products used:
CRISTEL Stainless Steel Wok