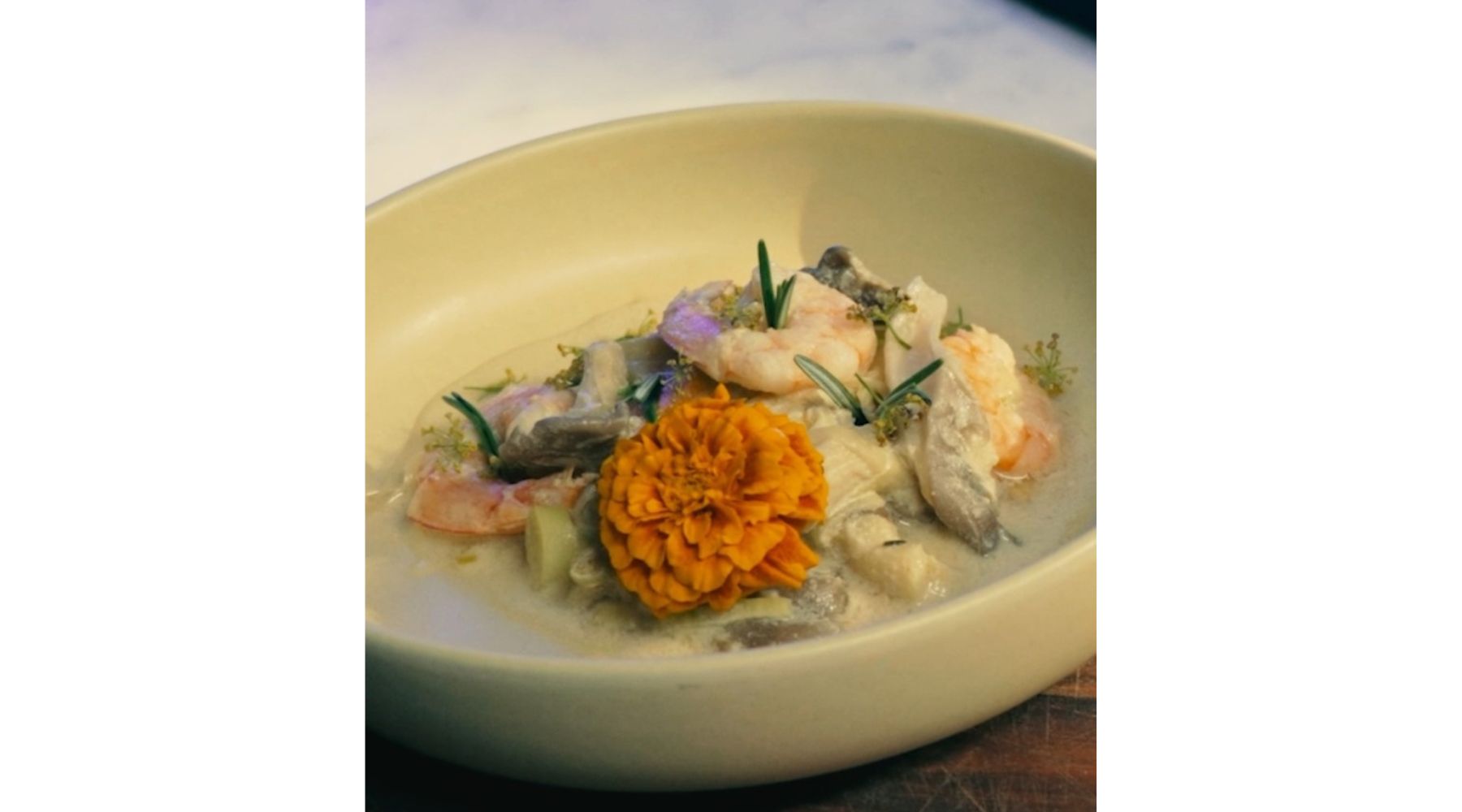 Shrimp, Leek, Lemon and Coconut Cream Stew
Indulge in a symphony of flavors with our Shrimp, Leek, Lemon, and Coconut Cream Stew recipe. Immerse yourself in a culinary experience where succulent shrimp, tender leeks, zesty lemon, and creamy coconut harmonize to create a bowl of pure bliss. This aromatic stew is a perfect balance of richness and freshness, offering a tantalizing combination of seafood and citrusy notes. Prepare to be captivated by the velvety texture and complex flavors that dance on your taste buds. Get ready to savor each spoonful and celebrate the wonders of a perfectly crafted seafood stew.
Watch the Video on Instagram.
INGREDIENTS:
- 400 g shrimps
- 500 g leeks, white parts only
- 3 carrots
- 100 g white mushrooms
- 40 cl coconut milk
- 20 cl fond de veau (veal base)
- 1 Tbsp preserved lemon
- 1 Tbsp olive oil
- salt and pepper
METHOD:
1/ Peel and slice the carrots. Slice the leek whites.
2/ Wash and cut the mushrooms into quarters .
3/ Heat the pan at ⅔ of the maximum power of the stove and add the oil.
4/ Sauté the carrots for 5 minutes then add the leeks.
5/ After 5 minutes, add the mushrooms, shrimps, and preserved lemon. Add the coconut milk and fond de veau.
6/ Season to taste, cover and cook on medium heat for 10 minutes.
Tip: you can serve this recipe over rice or in vol-au-vent puff pastries like bouchées à la reine.

Product Used: CRISTEL Stainless Steel Sauce Pan
Made in France