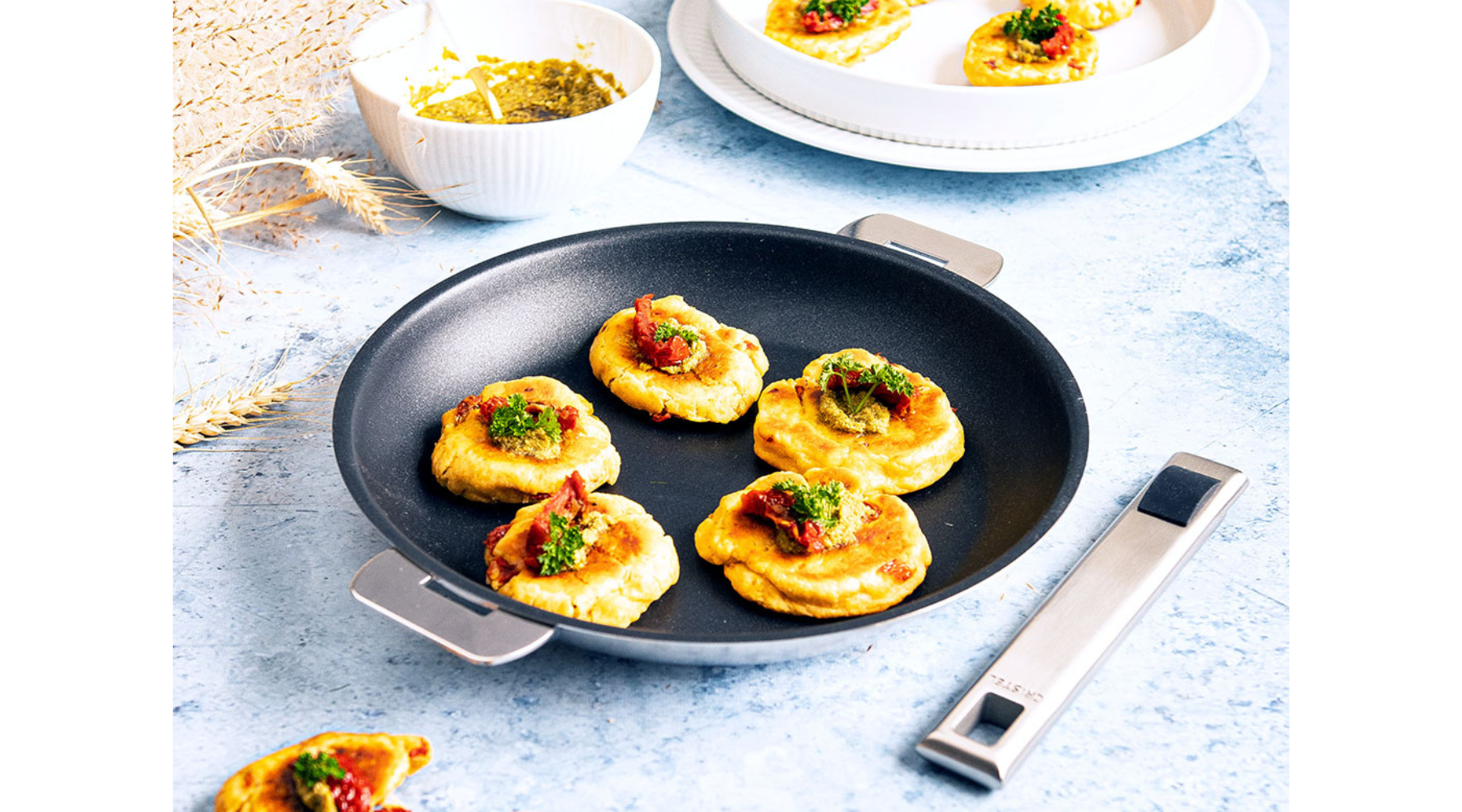 Tuna, Tomato and Pesto savory cookies
Looking for a delightful twist on tradition? These Tuna, Tomato, and Pesto Savory Cookies are the perfect savory treat that will tantalize your taste buds. Bursting with the flavors of tangy tuna, juicy tomatoes, and aromatic pesto, these cookies are not only delicious but also incredibly easy to make. Prepared in a pan, these savory morsels are crispy on the outside and irresistibly soft on the inside. Whether you're planning a casual get-together, a party appetizer, or simply craving a unique savory snack, these cookies are a fantastic choice that will leave everyone asking for seconds.
INGREDIENTS
30g sun dried tomatoes

30g cooked tuna

50g butter

180g flour

50g Parmesan

6g baking powder

2 eggs

20g pesto
METHOD:
1/ Combine the flour, parmesan and baking powder in a bowl.
2/ Add the eggs and knead.
3/ Incorporate the melted butter and form a uniform ball of dough.
4/ Add the tuna, pesto and chopped tomatoes then mix again.
5/ Divide into 25g balls and flatten them.
6/ Heat the frying pan over medium heat and cook the cookies for 3 min on each side, then 4 min with the lid covered over low heat.
Tip: you can bake the cookies in the oven for the last 4 minutes of cooking for a crunchier texture instead of in the frying pan with the lid covered.
Preparation time: 15 min
Cooking time: 10 min
For 15 small cookies
CRISTEL Products used:
CRISTEL Stainless Steel Non-Stick Frying Pan